The Phantom of the Opera - Schedule, Program & Tickets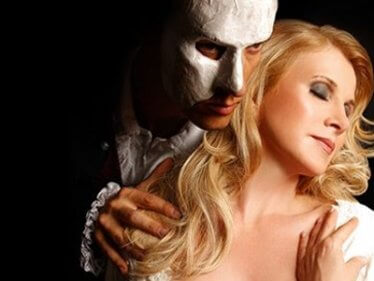 The Phantom of the Opera
German-speaking new production with music by Arndt Gerber and lyrics by Paul Wilhelm

A production of the Central Musical Company

It is a musical that from all previous musical interpretations of literary substance apart: The texts of the authors consider themselves much closer to the novel and in much of the music that composed Sasson itself known opera citations involved. The latest 3D video technology creates a perfect stage illusion, which makes it possible to create smooth transitions between the individual scenes and images from the ballroom of the opera, of dressing rooms, the cemetery, of secret passages and not least from the lake and from the secret chambers of the phantom deep arise permit under the Opera.

The story is set in the Paris Opera. The soloist Carlotta is diseased, the chorus girl Christine a jumps and sings as clear and error-free, that here twas can not vote. Properly, the Phantom brings Christine at singing, expected in return their love. But Christine's heart belongs to Count Raoul de Chagny. The new opera star has to choose. Your mind speaks her heart for Raoul for Phantom. The rest is history: zerborstener chandeliers, chase ....

Subject to change.