Das Gespenst von Canterville - Schedule, Program & Tickets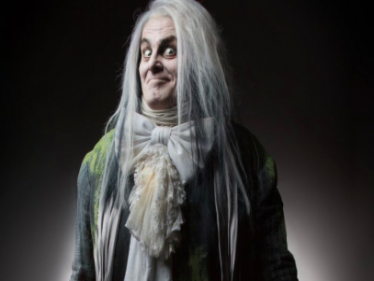 Das Gespenst von Canterville
Austrian premiere
In German language

Sir Simon is tired after centuries of haunting and would prefer to retire. New castle dwellers, a realtor and his three children, feed; the snotty twins Leon and Noel play all sorts of tricks on the ghost. Only the eldest daughter, Virginia, has a heart for the house spirit who is condemned to spook by a curse ... But can she save Sir Simon?

Oscar Wilde's famous scary story from 1887 has been adapted several times for theater, opera and film. The German composer Marius Felix Lange has translated the material into the present; his varied opera for young and old was premiered in 2013 in Zurich and fundamentally revised for Berlin 2014.

In the staging of Philipp M. Krenn (who was last successful with the children's opera Pinocchio at our house), the work now comes to the Austrian premiere.

conductor
Gerrit Prießnitz
Sir Simon, ghost of Canterville
Morten Frank Larsen
Georg König, real estate entrepreneur
Martin Winkler
Virginia, his daughter
Anita Götz
Mrs. Cecilia Umney, housekeeper in the castle
Regula Rosin
David Umney, her son
Paul Schweinester
Frauke-Beeke Hansen, assistant to Georg König
Rebecca Nelsen
The voice of Virginia's dead mother
Birgit Steinberger
direction
Philipp M. Krenn
Stage design and costumes
Walter Sagittarius
chorus
Thomas Böttcher

Subject to change.