Christian Carnival with Nino Machaidze - Schedule, Program & Tickets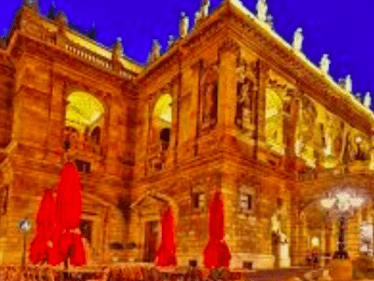 Christian Carnival with Nino Machaidze
Perhaps it is not only natural for us that the carnival period is crowned by the Opera event. We recommended the 2014 Silver Rose Ball for Richard Strauss's opera The Rosary. In 2015, the Faust theme, in 2016 Shakespeare works dominated the event, and the 2017 Hungarian Season star was assigned to the creative imagination of János Háry. In 2018, due to the Opera House, which was closed down during the modernization, it was the Erkel Theater, the Ring Rings season, which focused on the ring theme, and the 2019 Carnival Night was so impregnated with Puccini and his Italian. This year, our Christian Year is so relevant - not a little part of the fun! - we have selected episodes of the program that feed on the Jewish-Christian roots of European opera and ballet culture, and / or enriched with ancient Greek and Roman culture. After Kasarova, Gheorghiu, Domingo, Benedikt and D'Arcangelo, and Alagna and Kurzak, as well as Yoncheva, Georgian soprano Nino Machaidze comes for the first time on the stage of our opera, the main guest of the Carnival.


Conductor »Balázs Kocsár Chief Music Director
Directors »András Almási-Tóth Art Director, Tamás Solymosi Ballet Director

Featuring the Hungarian National Ballet Institute, the Hungarian National Ballet, the Hungarian State Opera Orchestra, the Choir and the Children's War.

Subject to change.