Ballet: MacMillan | McGregor | Ashton - Schedule, Program & Tickets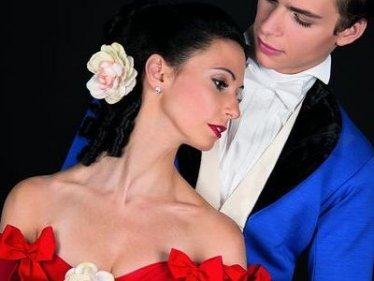 Ballet: MacMillan | McGregor | Ashton
CONCERTO
CONDUCTOR Valery Ovsyanikov
CHOREOGRAPHY Kenneth MacMillan
MUSIC Dmitri Schostakowitsch
SET AND COSTUME DESIGN Deborah MacMillan

EDEN|EDEN
CHOREOGRAPHY Wayne McGregor
MUSIC Steve Reich
COSTUMES Ursula Bombshell
SET DESIGN Wayne McGregor
LIGHTING Charles Balfour
VIDEO Ravi Deepres
VISUELLE EFFEKTE Luke Unsworth

MARGUERITE AND ARMAND
CHOREOGRAPHY Frederick Ashton
MUSIC Franz Liszt
SET AND COSTUME DESIGN Cecil Beaton
LIGHTING John B. Read

This evening is dedicated to "British choreography": MacMillan, McGregor and Ashton are three choreographers who represent the same dance tradition. "Concerto" opens in the neo-classical style, offering a great opportunity for demonstrating the dancers' virtuosity. "EDEN|EDEN" explores the charged relationship between man and technology. The final ballet "Marguerite and Armand" was created for Margot Fonteyn and Rudolf Nureyev and is now a classic example of the English art of dance.

Subject to change.