Ballett-Hommage - Schedule, Program & Tickets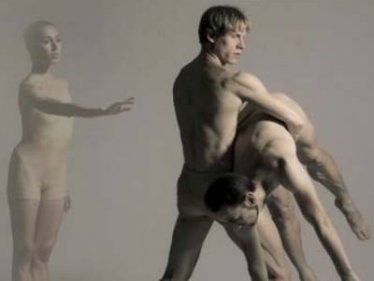 Ballett-Hommage
Harald Lander, Natalia Horecna, William Forsythe

The Second Detail
Thom Willems | Komponist
William Forsythe | Choreographie, Bühne und Licht
Yumiko Takeshima | Kostüme
Issey Miyake | Kostüme
Noah Gelber | Einstudierung

Contra Clockwise Witness
George Crumb, Max Richter u.a. | Komponisten
Natalia Horecna | Choreographie und Ausstattungskonzept
Christiane Devos | Kostüme und Bühne
Mario Ilsanker | Licht

Études
Knudåge Riisager | Komponist
Peter Ernst Lassen | Dirigent
Harald Lander | Choreographie
Peter Lund | Licht und Einstudierung

A tribute to the ballet, performed in various ways: on the one hand purist by Harald Landers brilliant "Etudes" (1948), a crescendo of the academic school Stiles and his difficulty of the exercises at the barre, on the Adagio and quotes from the Romantic ballet to virtuosity of the late 19th Century. On the other hand, in its further exemplified by William Forsythe's groundbreaking "The Second Detail" (1991), in which the "principle of classical dance" is characterized by a contemporary art scene. In between Natalia Horecnas creation "Contra Clockwise Witness": a black comedy, inspired by the book "Journey of Souls" the hypnotherapist Michael Newton.