Ballett: Coppélia - Schedule, Program & Tickets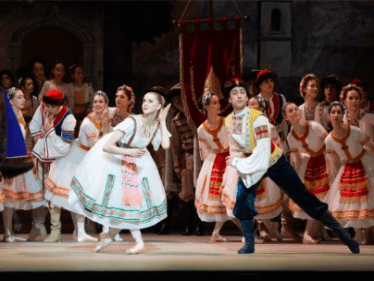 Ballett: Coppélia
Dr. Coppélius, a crazy old professor who craves love, constructs a doll that looks so real that Franz, who is in love with Swanilda, does not recognize the deception and forgets his fiancee.

Inspired by E.T.A. Hoffmann's story "The Sandman" conquered the dance stage in 1870 with "Coppélia". To Léo Delibe's captivating music, the ballet deals with ideal images and the fascination of lifelike technology, but also with fears, alienation and the hubris of the person who acts as the creator. Pierre Lacotte, known for his detailed classic restorations, revitalized Arthur Saint-Léon's choreography and reconstructed the long-lost third image as a brilliant finale.

Choreography by Pierre Lacotte after Arthur Saint-Léon
Composer Léo Delibes
Libretto Charles Nuitter and Arthur Saint-Léon
Set and costumes adapted from the original Parisian designs (1870) by Pierre Lacotte
Realization of the stage design by Jean-Luc Simonini
Realization costumes Michel Ronvaux
Light Jacques Giovanangeli
Rehearsal Anne Salmon

Subject to changes.