The Thermal Baths of Budapest - Schedule, Program & Tickets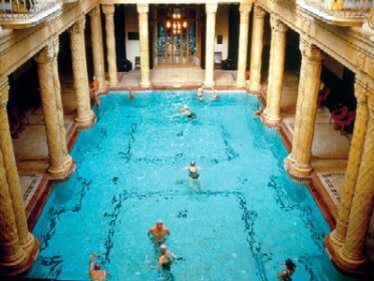 The Thermal Baths of Budapest
Visiting Budapest is not complete without bathing in one of its world-famous thermal spring spas. The Romans had already discovered the healthy effects of the thermal springs on the locations now inside Budapest, however the culture of bath started develop just in the Turkish times.

Since its building in 1918, the Gellért Spa was one of the most prestigious thermal baths on the Buda side of the city. Gellért spa is famous for its main hall with gallery and glass roof, built in the Art-Nouveau style, sparkling bath and open-air pool with artificial waves. The bath is decorated with numerous Art-Nouveau furnishings, artistic mosaics and sculptures.

The earliest remaining records about the "magical healing spring" are from the 15th century. Later the Turkish favorised this spring, because it was warmer and larger than any other springs in Buda. In the 17th century the bath was called the "muddy" bath, due to the fine layer of mineral mud consolidated on the bottom of the pools.

The current bath complex and hotel was opened in 1918, and was expanded in 1927 and 1934 with artificial wave pool, and with bubble bath.
Today its working also as a medical bath, with wide variety of services, including even an inhalatorium.