Axel Zwingenbergers Boogie Woogie News 2018 - Schedule, Program & Tickets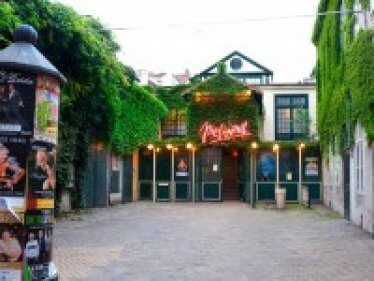 Axel Zwingenbergers Boogie Woogie News 2018
Drei international bekannte Musiker, die bislang noch nie in Wien aufgetreten sind, kommen auf Einladung von Axel Zwingenberger ins Metropol!
DIZ WATSON ist musikalisch in New Orleans zu Hause. Er spielt und singt mit eigenen Worten ein "Gumbo" aus Barrelhouse, Rhythm & Blues, Rock'n'Roll und Boogie Woogie. Aus Südafrika stammend, lebt er seit langen Jahren in Europa und tourt durch die ganze Welt. Mit seiner Band "Diz and The Doormen" erhielt er in den 80er-Jahren hymnische Rezensionen, war auf Tour mit Dr. John, nahm sogar Platten mit ihm auf.

PETER BLOMEYER ist Pianist im diplomatischen Dienst. Er verbreitet den Blues und Boogie Woogie weltweit. Durch berufsbedingte Ortswechsel spielt der Autodidakt mal in Japan, mal in Saudiarabien oder in Zentralafrika. Bereits als Student war er den Blue Notes verfallen. Sein elegantes Pianospiel begeistert durch eine exquisite Auswahl an Ragtime- und Bluesstücken, die sehr selten live gehört werden können.

STEFAN ULBRICHT überzeugt durch Virtuosität und sein variantenreiches Klavierspiel. Basierend auf klassischem Boogie Woogie und Blues, verleiht er mit exzellenter Technik, Fingerfertigkeit und Improvisationsvermögen auch eigenen Kompositionen und stilfremden Stücken den typischen Groove. Zwischendurch moderiert er gekonnt und charmant mit seiner jugendlich rheinischen Frohnatur!

AXEL ZWINGENBERGER trifft auf seinen ausgedehnten Tourneen immer wieder auf hochkarätige Musiker, die noch nie in Wien gespielt haben. Mit seiner Reihe "Boogie Woogie News im Metropol", packt er die Gelegenheit, sowohl Musiker wie auch das enthusiastische Wiener Publikum zu überraschen. Natürlich wird er selbst auch in die schwarz-weißen Tasten greifen. Mit zwei Flügeln auf der Bühne wird es zudem ausgiebig Gelegenheit für Duette und Sessions geben!

Änderungen vorbehalten.