Axel an der Himmelstür - Schedule, Program & Tickets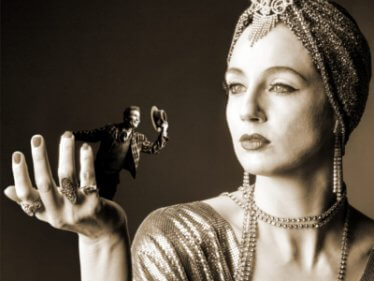 Axel an der Himmelstür
Regie: Peter Lund
Dirigent: Lorenz C. Aichner
Choreographie: Andrea Heil
Stückbearbeitung: Peter Lund
Bühnenbild: Sam Madwar
Kostüme: Daria Kornysheva

Would-be reporter Axel leads a hand-to-mouth existence and is waiting for his grand opportunity. A story about the legendary movie star Gloria Mills would grant him his breakthrough, or so he thinks. It turns out he has to come up with more ideas before he finally reaches heaven's gate. Ralph Benatzky's operetta had its world premiere at Theater an der Wien in 1936 and turned the young Zarah Leander into an overnight star with hits such as "Movie star, You Idol of the Century" and "Tied Hands."

Subject to change.