Alles, was der Fall ist - Schedule, Program & Tickets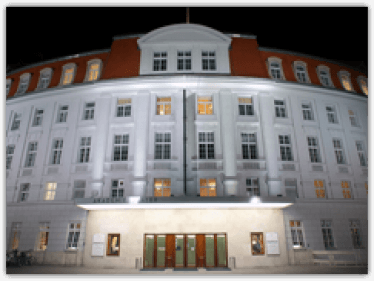 Alles, was der Fall ist
Date:
Time:
Price class:
Location:
07.02.2023 , Tuesday
20:00
B
Akademietheater, Lisztstraße 1, 1030 Vienna
"What is philosophy good for? Does it help to change the world or at least to understand it? Whenever something important happens, we look for ways to talk about it. In his main philosophical work TRACTATUS LOGICO-PHILOSOPHICUS, however, Ludwig Wittgenstein argues that when it comes to the most important thing, the "problems of life", words fail us: "It is clear that ethics cannot be expressed." For that what is happening around us, there is no language; so it would be better to remain silent. The treatise challenges us to leave philosophy behind and see that the problems of life cannot be expressed but can be shown. You can see them on a stage, so to speak. But what is this theater for? Does it help us change the world? Or at least to understand them?" (Dead Centre)

In the 2019/20 season, the British-Irish director and author duo Dead Center introduced themselves to the Viennese audience with their adaptation of Sigmund Freud's DREAM INTERPRETATION. In their second work, which was rehearsed in spring 2021 and will be shown again in the Akademietheater from autumn, the duo approaches the most important Viennese philosopher and turns the theater stage into the setting for Wittgenstein's attempt to grasp the world with language. "In art it is difficult to say something that is as good as saying nothing." (Ludwig Wittgenstein)

Subject to change.