Le roi Arthus - Spielplan, Programm & Tickets kaufen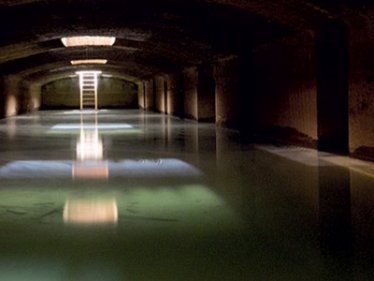 Le roi Arthus
LYRIC DRAMA IN THREE ACTS AND SIX SCENES (1903)
MUSIC AND LIBRETTO BY ERNEST CHAUSSON (1855-1899)
Performed in French

Philippe Jordan Conductor
Graham Vick Stage director
Paul Brown Sets and costumes
Adam Silverman Lighting
José Luis Basso Choruses master

Sophie Koch : Genièvre
Thomas Hampson : Arthus
Roberto Alagna ⁄ NN (8, 11, 14 juin) : Lancelot
Alexandre Duhamel : Mordred
NN : Lyonnel
François Lis : Allan
Peter Sidhom : Merlin
Cyrille Dubois : Un Laboureur
Tiago Matos : Un Chevalier
Ugo Rabec : Un Écuyer
Paris Opera Orchestra and Chorus

Le roi Arthus comesto the Paris Opera at last! This rarely performed masterpiece by Chausson was written for the Opera Garnier and here it is, well over a century after its composition and posthumous premiere at the Théâtre de La Monnaie in Brussels. A pupil of Massenet and disciple of César Franck, Chausson worked tirelessly for seven years from 1888 to 1894 on this his only opera. Like all composers of his generation, he viewed Wagner with both fascination and disgust. He repeatedly maintained that, "We need to be dewagnerised" but nevertheless composed a work that was typically post-Wagnerian, an opera suffused with the very soul of the melancholic and luxuriant composer of Poème de l'amour et de la mer. Chausson was well aware of this paradox: "Above all else, there's that ghastly Wagner who blocks my route at every turn. I feel like an ant that comes up against a huge, slippery boulder in its path. It has to make a thousand detours before it finds a way round it. That's what I'm up against. I'm searching [for a path]. I haven't lost patience yet and am not without hope." Chausson did find his way, giving to the fatal love of Lancelot and Guinevere, to the despair and grandeur of Arthus, the dreamlike colours of a medieval world inherited from the Romantics and revisited by Symbolism. Alongside Sophie Koch and Roberto Alagna, Thomas Hampson returns to the Paris Opera as the majestic King Arthus and Philip Jordan conducts this grandiose fresco for its entry into the repertoire.