ABBAmania - The Show - Schedule, Program & Tickets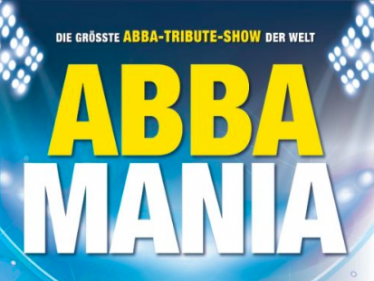 ABBAmania - The Show
"Tonight the Super Trouper Lights Are Gonna Find Me – Shining Like the Sun – Smiling Having Fun – Feeling Like a Number One."

Doppelplatin, Platz 1 in Schweden und in Großbritannien und somit eines der erfolgreichsten und prägendsten ABBA Alben aller Zeiten. "Super Trouper" wurde 1980 veröffentlicht und feiert somit 2020 40-jähriges Jubiläum.

ABBAmania zelebriert diesen besonderen Geburtstag mit einer schillernden, einzigartigen und abbatastischen "Super Trouper Tour", die 31.05.2020 die Zuschauer in der Wiener Stadthalle begeistern wird.

"Super Trouper Beams Are Gonna Blind Me – But I Won't Feel Blue – Like I Always Do – Cause Somewhere In The Crowd There's You!"

Änderungen vorbehalten.