Ballett-Hommage - Schedule, Program & Tickets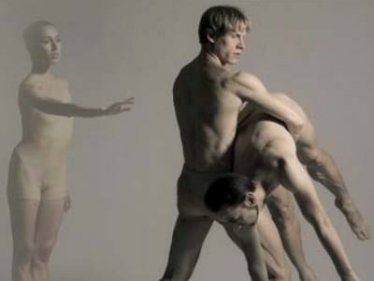 Ballett-Hommage
Harald Lander, Natalia Horecna, William Forsythe

The Second Detail
Thom Willems | Komponist
William Forsythe | Choreographie, Bühne und Licht
Yumiko Takeshima | Kostüme
Issey Miyake | Kostüme
Noah Gelber | Einstudierung

Contra Clockwise Witness
George Crumb, Max Richter u.a. | Komponisten
Natalia Horecna | Choreographie und Ausstattungskonzept
Christiane Devos | Kostüme und Bühne
Mario Ilsanker | Licht

Études
Knudåge Riisager | Komponist
Peter Ernst Lassen | Dirigent
Harald Lander | Choreographie
Peter Lund | Licht und Einstudierung

Un hommage au ballet, interprété de diverses manières: sur le puriste d'une part par Harald Landers brillant "Etudes" (1948), un crescendo de la Stiles école académique et sa difficulté des exercices à la barre, sur l'Adagio et citations du ballet romantique à virtuosité de la fin du 19e Siècle. D'autre part, la poursuite de son illustré par le révolutionnaire de William Forsythe "Le deuxième niveau de détail» (1991), dans lequel le "principe de la danse classique" se caractérise par une scène de l'art contemporain. Entre Natalia Horecnas création "Contra sens horaire Témoin": une comédie noire, inspirée par le livre "Voyage of Souls" l'hypnothérapeute Michael Newton.