An Evening with King Crimson - Schedule, Program & Tickets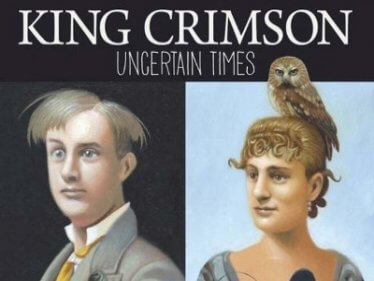 An Evening with King Crimson
"King Crimson is, as always, more a way of doing things. When there is nothing to be done, nothing is done: Crimson disappears. When there is music to be played, Crimson reappears. If all of life were this simple". - Robert Fripp, Vordenker der britischen Progressive-Rock-Band, welche bereits 1968 ihren ersten Auftritt hatten und bis heute (in wechselnden Formationen) besteht. Showtipp der Woche!

Mit drei Schlagzeugern, Pat Mastelotto, Gavin Harrison und Jeremy Stacey, sowie der Rückkehr des Multi-Instrumentalisten Bill Rieflin an den Keys, kündigt Gitarrist und Gründungsmitglied Robert Fripp an, dass "diese Doppel-Quartett Formation" höchstwahrscheinlich lauter wird als je zuvor. Das achtköpfige Line-Up vervollständigen Gitarrist und Vocalist Jakko Jakszyk, langzeit Bassist Tony Levin, sowie Saxophonist und Flötist Mel Collins, der von 1970-1972 durchgehend Teil von King Crimson war.

Die dreistündigen Konzerte der Band inkludieren Material aus allen Schaffensphasen, inklusive sechs historischer Tracks, die noch nie live gespielt wurden. Zusätzlich dazu wird es neue arrangierte Crimson Classics zu hören geben - "the music is new whenever it was written" – und selbstverständlich wird es auch ein anständige Dosis an neuem Material geben, unter anderem Kompositionen für drei Schlagzeuger, die durchaus als Highlight bezeichnet werden dürfen.

Änderungen vorbehalten.