Vivaldi Show - Schedule, Program & Tickets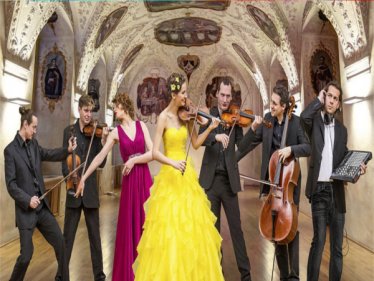 Vivaldi Show
Vivaldi Show is a performance in which the most famous Vivaldi's composition, The Four Seasons, performed by great Czech soloists (from Czech Philharmonic Orchestra or Orbis Trio) offers dramatic mix of scenic dance, paintings by the famous artist Martin Vavrys projected in motion and lights design, all inspired by four seasons. All this in the heart of Prague, in a beautiful baroque refectory built in the late 17th century where Czech director Milos Forman filmed his famous Oscar-winning Amadeus.

Antonio Vivaldi had a very close relation to Bohemia and he devoted The Four Seasons concerts to one of the Czech aristocrats, Earl Wenceslas of Morzine.

Baroque refectory is located in the very center of Prague, just few steps away from the Old Town Square and Charles Bridge. Completely renovated, it belongs to the diverse complex of buildings which history goes back to year 1371.