Simon Keenlyside & Band - Schedule, Program & Tickets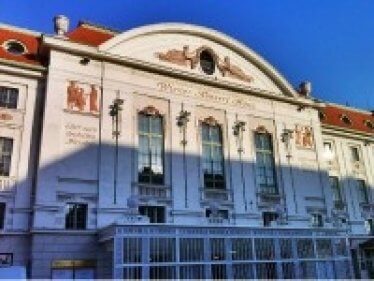 Simon Keenlyside & Band
Interpreten
Simon Keenlyside, Bariton
Howard McGill, Saxophon, Klarinette, Flöte, Piccolo
Gordon Campbell, Posaune
Richard Pryce, Kontrabass
Mark Allis, Schlagzeug
Matthew Regan, Klavier
Paul Fawcus, Tontechnik

Programm
«Blue Skies. Songlines to American Music»
Irving Berlin
Isn't it a lovely day? (1935)
Emmerich Kálmán
Marsch (Die Herzogin von Chicago) (1928)
Lichtreklamen, Riesenlettern (Duett Mary / Bondy aus «Die Herzogin von Chicago») (1928)
Kurt Weill
Johnny's song (Johnny Johnson) (1936)
Emmerich Kálmán
Tanz (Die Herzogin von Chicago) (1928)
Cowboy song (Arizona Lady) (1954)
Mädel mit 20 sucht Jungen mit 30 (Duett aus «Arizona Lady») (1954)
Kurt Weill
Song of the big shot (Happy End) (1929)
Lonely house (Street Scene) (1946)
Richard Rodgers
Soliloguy (Carousel) (1945)
Irving Berlin
Call me up some rainy afternoon (1910)
George Gershwin
How long has this been going on (Rosalie) (1927)
Jerome David Kern
Let's begin (1933)

***

Billy Strayhorn
Lush life
Hoagy Carmichael
Stardust (1929)
Duke Ellington
Mood Indigo
George Gershwin
Our love is here to stay (1938)
Frederick Loewe
On the street, where you live (My fair lady) (1956)
Cole Porter
What is this thing called love?
Ralph Blane, Hugh Martin
The girl next door (Meet me in St. Louis) (1944)
Hoagy Carmichael
Skylark
Cole Porter
So in love (Kiss me, Kate) (1948)
Duke Ellington
Do nothin' till you hear from me (1943)
Jerome David Kern
She didn't say yes (The Cat and the Fiddle) (1931)

Änderungen vorbehalten.