Ringo and his All Starr Band - Schedule, Program & Tickets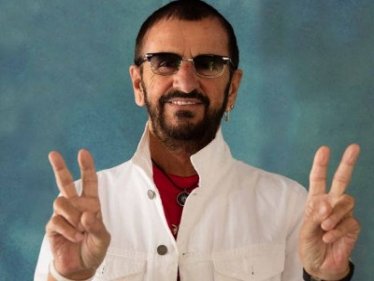 Ringo and his All Starr Band
Ringo Starr kündigt die 13. Auflage seiner All Starr Band und neue Tourdaten in Europa und Israel an! Nach sechs Jahren mit gleichbleibender Besetzung kehrt Colin Hay (Men At Work) nun zurück zur Band und Graham Gouldman von 10cc (I'm Not In Love, Things We Do For Love, Dreadlock Holiday, Wall Street Shuffle) wird als neues Mitglied begrüßt. Hay und Gouldman komplettieren die bereits bestehenden All Starrs Steve Lukather (Toto), Gregg Rolie (Journey, Santana), Warren Ham und Gregg Bissonette.

Im Juni startet die 21 Termine umfassende Tour in Paris und wird die Truppe auch nach Belgien, Deutschland, Dänemark, Finnland, Holland, Israel, Italien, Monaco, Tschechien führen. Am 20. Juni das erste mal in der Wiener Stadthalle! Mit im Gepäck haben sie das neue Album von Ringo Starr "Give More Love". Die All Starrs tourten in Europa zuletzt 2011.

Gerade erst beendeten die All Starrs ihre aktuelle Amerika-Tour, die mit einem langen "Residency"-Gastspiel in Las Vegas begann und einem Auftritt im New Yorker Beacon Theater ihren Abschluss fand.

"While almost none of the songs are less than 30 years old, it should be noted (underlined, with asterisks) that Ringo Starr and His All-Starr Band is not a nostalgia act. "Nostalgia" implies something static, irrelevant, and vaguely frivolous. No, Starr and his merry band are much too vibrant for that, and the message of peace and love that they sing is just as relevant today. Besides, legends never go out of style." – People Magazine

Änderungen vorbehalten.