Misatango - Schedule, Program & Tickets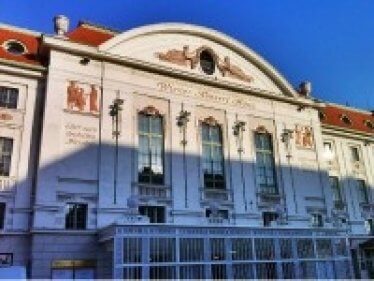 Misatango
Jugendkammerorchester VIOLINISSIMO
Misatango Festival Choir
Martín Palmeri, Klavier
Pablo Mainetti, Bandoneón
Carla Filipcic Holm, Sopran
Saul Zaks, Dirigent

Martín Palmeri: Misa A Buenos Aires (Misatango)
sowie ausgewählte Werke aus der Heimat der teilnehmenden Musiker und SängerInnen /
and selected pieces from the home countries of the participating musicians and singers

Unter der Leitung des renommierten Dirigenten Saul Zaks sowie mit dem Komponisten der Messe, Martín Palmeri, am Klavier wird die zeitgenössische «Misa a Buenos Aires» im Großen Saal des Wiener Konzerthaus erklingen. Freuen Sie sich mit uns auf einen internationalen Abend voll authentischer argentinischer Chor-Musik – gemeinsam mit dem preisgekrönten Jugendkammerorchester VIOLINISSIMO werden die Künstler einen Abend voll Tango-Rhythmen und -Melodien auf die Bühne bringen!

In February the contemporary «Misa a Buenos Aires» will resound at Wiener Konzerthaus under the direction of renowned conductor Saul Zaks and with the composer of the mass, Martín Palmeri, at the piano himself. Look forward to an international evening full of authentic Argentine choral music – together with the award-winning youth chamber orchestra VIOLINISSIMO the artists will bring to the stage an evening full of tango rhythms and melodies!

Änderungen vorbehalten.