La Bohème - Schedule, Program & Tickets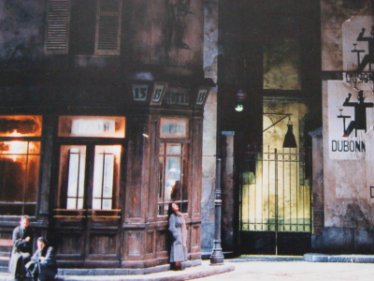 La Bohème
OPERA IN FOUR SCENES (1896)
MUSIC BY GIACOMO PUCCINI (1858-1924)
LIBRETTO BY GIUSEPPE GIACOSA AND LUIGI ILLICA THE NOVEL BY HENRI MÜRGER "SCÈNES DE LA VIE DE BOHÈME"
Performed in Italian

Mark Elder Conductor
Jonathan Miller Stage director
Dante Ferretti Sets
Gabriella Pescucci Costumes
Guido Levi Lighting

Ana Maria Martinez (A) : Mimi
Nicole Cabell (B) : Mimi
Mariangela Sicilia : Musetta
Khachatur Badalyan (A) : Rodolfo
Dimitri Pittas (B) : Rodolfo
Tassis Christoyannis : Marcello
Simone Del Savio : Schaunard
Ante Jerkunica : Colline
Bruno Lazzaretti : Benoît
Francis Dudziak : Alcindoro
Paris Opera Orchestra and Chorus

There is perhaps nothing more straightforward than La Bohème: a young man and a young woman meet, fall in love, are separated by life and then reunited again before the ultimate separation. It takes place in Paris, an eternally Bohemian Paris, as legendary as it is real. Out of this simplicity springs something miraculous: an irrepressible and ever-new emotion. Puccini filled La Bohème with unforgettable images: Mimi, muse-like, entering the poet's room, a candle in her hand… the lover's moonlight duet, the brightly-lit grand café, the impossible farewells in the freezing morning, and finally, death on a shabby bed. But these places are just as equally realms within ourselves: his café Momus is the very whirlwind of existence, his Barrière d'Enfer is the frightening barrenness of the heart: La Bohème evokes the things which haunt us all: the love which blazes and transports us to heaven, the fleeting nature of youth, and all-destroying time. In 1896, Puccini still had numerous masterpieces ahead of him. But he would probably never again achieve the clarity and splendour of melody whose every phrase touches us and is engraved in our hearts from the moment we first hear it.