Klangforum Wien / Cambreling - Schedule, Program & Tickets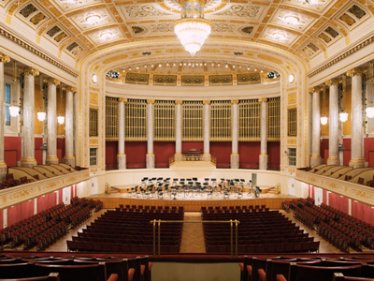 Klangforum Wien / Cambreling
INTERPRETEN
Klangforum Wien
Dörte Lyssewski, Lesung
Hermann Schmid, Lesung
Katrien Baerts, Sopran
Olivier Vivarès, Klarinette
Anders Nyqvist, Trompete
Sylvain Cambreling, Dirigent

PROGRAMM
«Ein Zweifelsfall»
Martin Mosebach
Das Tuch
Joseph Haydn
Die Sieben letzten Worte unseres Erlösers am Kreuze Hob. III/50-56 (Fassung für Streichquartett) (1787)
Giacinto Scelsi
Quattro pezzi per tromba sola «Vier Stücke für Solotrompete» (1956)
Georges Aperghis
Babil (1996)
Iannis Xenakis
Jalons (1986)
Klaus Lang
the book of serenity (2007)
Gérard Grisey
Berceuse (Quatre chants pour franchir le seuil Nr. 4) (1996-1997/1998-1999)

Änderungen vorbehalten.