Arcángel & Fahmi Alqhai / Accademia Del Piacere - Schedule, Program & Tickets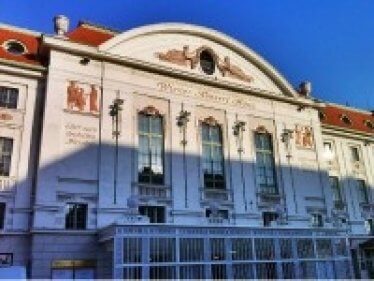 Arcángel & Fahmi Alqhai / Accademia Del Piacere
Accademia Del Piacere
Arcángel, Flamencogesang
Miguel Ángel Cortés, Flamencogitarre
Agustín Diassera, Flamenco-Percussion
Fahmi Alqhai, Gambe und Leitung

Barockmusik der Kolonialzeit und Flamenco im Dialog: Folías, Romances, Jácaras, Canarios, Chaconnen, Tanguillos aus Cádiz ... Um die gemeinsame Vergangenheit und Gegenwart ihrer Musik, des Flamencos und des Barocks, erlebbar zu machen, suchen der ausgebildete Gambist Fahmi Alqhai und der berühmte Flamencosänger Arcángel die gegenseitige Inspiration.
Als Cantes de ida y vuelta (Gesänge des Hin- und Rückwegs) bezeichnet man jene Gesänge, die ihren Ursprung in Spanien hatten, in die neue Welt getragen wurden, sich dort mit der Musik der Indianer und schwarzen Sklaven mischten und schließlich wieder ins alte Europa reimportiert wurden, um dort fester Bestandteil des «typisch spanischen» Flamenco zu werden.
Auf dem Programm stehen spanische Jácaras, italienische Canarios und Chaconnen, die als Fundament der Volksmusik und der Ernsten Musik gleichermaßen fungierten: Guarachas von Céspedes, die an Tanguillos aus Cádiz erinnern; spanische Marionas, die nach Alegrías riechen; altertümliche und neuzeitliche Versionen des spanischen Singtanzes Fandango oder der Flamenco-Form Siguiriya, die auf der Akkordfolge einer barocken Passacaglia basieren.

Arcángel and Fahmi Alqhai are considered the leading lights of a new generation of flamenco vocalists and Early Music, respectively. These inspired souls have set their minds to walk up the still-unexplored paths that result of the fertile combination of flamenco and Baroque music. Accademia del Piacere ist the most renowed ensemble of the new generation – as young as schocking – of Spanish early music.

Änderungen vorbehalten.