Globe Vienne - Programme et billets
Michael Mittermeier
LUCKY PUNCH - Die Todes-Wuchtl schlägt zurück-Sparringsrunde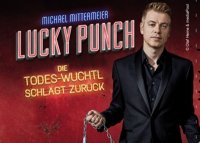 LUCKY PUNCH, der [ˈlʌki: pʌnʧ] = englisch für glücklicher, alles entscheidender Treffer des hoffnungslos unterlegenen Kämpfers
Todes-Wuchtl, die [todəs: ˈvʊxtl] = österreichisch für lustigste Pointe auf der nach oben offenen Bist-Du-Deppat-Skala

Ring frei für den Comedykampf des Jahrhunderts! In der rechten Ecke als Herausforderer: der Komiker. In der linken Ecke der Favorit: die Absurdität des Alltags und ihre großen Brüder. Michael Mittermeier, der bayrische Karate Kid der Stand Up Comedy fightet wie man ihn kennt und liebt: Schweben wie Bruce Lee und stechen wie Biene Maja. Ein Mann, ein Mikro, keine Regeln.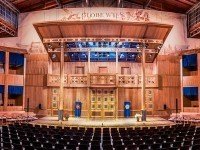 Jimmy is gathering a selection of his very best jokes along with brand new material for the ultimate comedy show.

A man who has devoted his life to crafting perfect jokes and has left a trail of laughter in his wake, Jimmy Carr's new tour will distil everything we love to laugh at and be shocked by, into one incredible, unparalleled night of entertainment.