Volkstheater Vienna – Schedule, Program & Tickets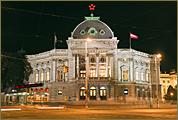 Since the Viennese Volktheater (then to distinguish it from other national platforms of the Dual Monarchy under the name Deutsches Volkstheater) was founded in 1889, the Viennese theater scene is still divided sharply by stalls: the Burgtheater is about reserved as an imperial private theater of the aristocracy. There is increasing the over voices calling for a German folk theater as decidedly bourgeois, even folk pictorial counterpart to the Court Theatre. There should be played alongside popular plays mainly classical and modern dramas ...
Die rote Zora und ihre Bande
nach dem gleichnamigen Roman von Kurt Held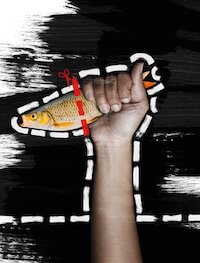 Kein Funken Hoffnung bleibt Branko, als er im Gefängnis der kleinen kroatischen Stadt Senj sitzt. Seine Mutter ist gestorben, von seinem Vater weiß er nichts, und der reiche Karaman ließ ihn verhaften, als er am Marktplatz hungrig einen heruntergefallenen Fisch vom Boden aufhob.
...
Biedermann und die Brandstifter
von Max Frisch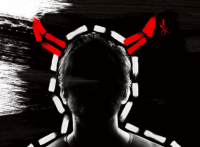 Aufhängen sollte man sie! Galgen her für das Gesindel! Da ist man eine Seele von Mensch und lässt die Halunken ins Haus und gibt ihnen Brot und Käse und einen Platz zum Schlafen, und dann zünden sie einem das Dach überm Kopf an!
...