Das Phantom der Oper - Deutschsprachige Neuinszenierung von und mit Deborah Sasson - Schedule, Program & Tickets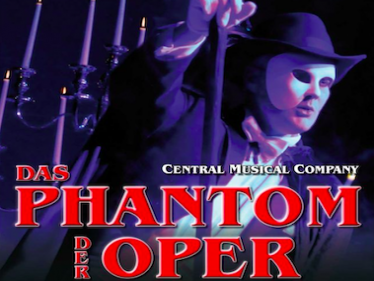 Das Phantom der Oper - Deutschsprachige Neuinszenierung von und mit Deborah Sasson
The successful tour production with UWE KRÖGER in the leading role!

Since 2010, "Das Phantom der Oper" by the authors Deborah Sasson and Jochen Sautter has captivated audiences on over 450 stages throughout Europe. This new musical production, which was written for the 100th anniversary of the novel "Le Fantôme de l'Opéra" by Gaston Leroux in 1910, is one of the most successful musical tours in Europe. The production stands out from all previous musical interpretations of the literary material by sticking closer to the novel and incorporating well-known opera quotations in parts of the music composed by Sasson.

After many years with this successful production, world star Deborah Sasson celebrates her farewell tour in the role of Christine. On this occasion Germany's musical star number 1, Uwe Kröger, takes the role of the Phantom. Christine is torn between two fascinating men, her mysterious mentor, the Phantom of the Opera, and her youthful love, the rich and attractive Count Raoul. A real musical highlight!

Subject to change.

Das Phantom der Oper - Deutschsprachige Neuinszenierung von und mit Deborah Sasson
Stadthalle, Hall F Vogelweidplatz 14, 1150 Vienna