Römersteinbruch St. Margarethen - La Bohème - Schedule, Program & Tickets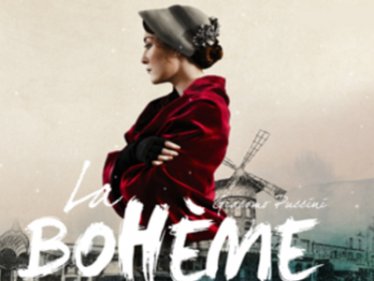 Römersteinbruch St. Margarethen - La Bohème
Libretto: by Luigi Illica and Giuseppe Giacosa based on Henri Murger's novel "Les scènes de la vie de bohème"
Place: Paris
First performance: 1. February 1896 in Turin

Four friends in the Quartier Latin in Paris

The four friends – the poet Rodolfo, the philosopher Colline, the painter Marcello and the musician Schaunard – live together in a wretched garret. They're hungry and cold. Rodolfo throws one of his plays on the fire to warm the place up a bit. When Schaunard comes home with a little wine, food and money, their mood livens up. The four of them mock their landlord and decide to celebrate Christmas Eve in the Café Momus.

A candle goes out

The singer Mimi, who lives next door, comes in and asks Rodolfo, who is on his own, to light the candle that the wind just put out. The two of them get closer, and become lovers. But the consumption Mimi suffers from and their poverty cast a dark shadow over their love. Rodolfo can't help her as a rich lover could, and pretends to be jealous. With heavy hearts, the couple separate. Close to death, Mimi returns to the attic. All the friends' selfless attempts to save her are in vain, and Mimi falls asleep for the last time.